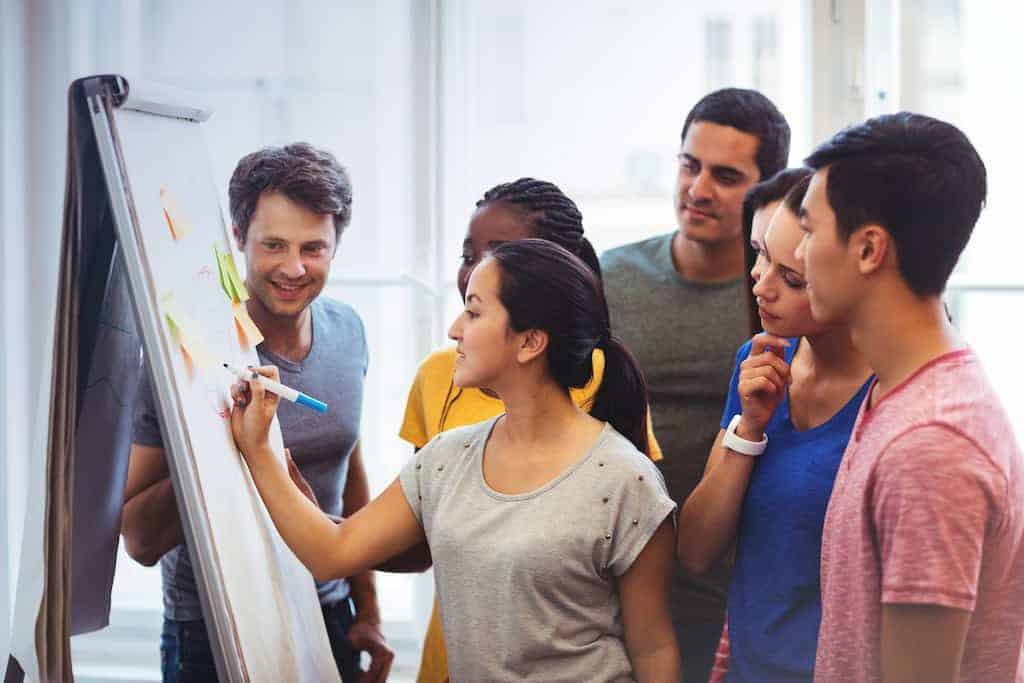 Want to plan a training activity for your company? Whatever the formula, whether the training comes from our catalogue or you choose a skills development program tailored to your organization, we have what you need to improve your individual performance and that of your team and organization. Our approach takes your reality and challenges into consideration and is conducive to the immediate application of your learning.
Whether it is at your offices, in our classrooms or at any other location of your choice, we offer turnkey services, that is, contents and formats that are in line with your challenges, choice of trainers based on your needs and a coordination service to help you deploy your activities.
There are three formulas to choose from:
Choose from our service offer: Our training activities are designed to be presented in-house, either with the content as is or partially adapted to your goals, desired approaches and duration.
Opt for "custom-made": We design every aspect of the training, workshops, conferences and learning courses to perfectly meet your organizational reality.
Use our teaching services: We can also teach content you possess and wish to convey to your teams.
DRAW INSPIRATION FROM OUR IN-HOUSE TRAINING THEMES:
Leadership, management, engagement and mobilization
Updating management skills
Managerial courage
Agile handling of change
Non-monetary recognition: a powerful driver of mobilization
Team mobilization and leadership
Managing difficult employees
Managing time and priorities
Staying efficient in a fast-paced environment
Relational skills
To each his colour
Dealing with diversity
Communicating in action
Encouraging the team to cooperate
Emotional intelligence at the workplace
From colleague to boss
Preventing and resolving conflicts
Succeeding as a management coach
Influencing and negotiating to win together
Team development
Delegating to develop and empower
Developing the innovation potential of you and your team
Developing your team's talents
Succeeding as a management coach
Performance leader: Ongoing performance assessment
CONTACT US FOR MORE INFORMATION
Our Customer Service team is there to guide you: 1-800-499-8896 or sac@groupecfc.com.
For in-house training, please fill out the following fields for us to contact you: